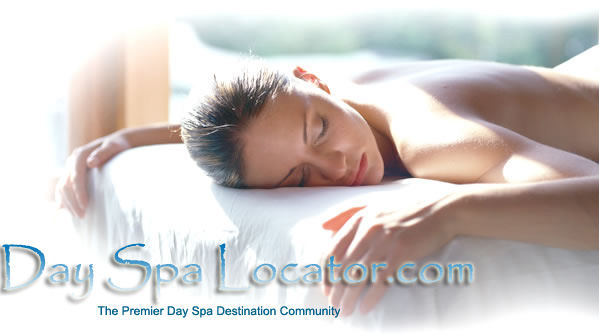 Welcome to to Day Spa Locator - the leading directory for premier day spas and spa destinations.
Find time in your 86,400 seconds a day to pamper your body and heal your soul. Imagine a place where you can quietly escape for a short while
in your day to totally relieve your stress, rejuvenate your natural beauty, and regain your full energy and concentration.
Easily find the highest-rated day spas and spa destinations in the United States, Mexico and the Carribean!



DaySpaLocator.com is a Top 5 spa site on Google and Yahoo
Interested in listing your spa on this site? Click Here for Details

© Copyright 2008 Synergy Design - All Rights Reserved - Any reproduction and/or duplication of any web site content is strictly prohibited. Advertising and business inquiries - please email us.